ATIEL is committed to supporting the development, marketing and manufacturing of automotive engine lubricants that fully satisfy the European performance and quality requirements deemed necessary by the European Automobile Manufacturers' Association (ACEA) for satisfactory engine life and operation.
The ATIEL Code of Practice (CoP) forms an integral part of the European Engine Lubricant Quality Management System (EELQMS) that has been developed jointly by the European Automobile Manufacturers' Association (ACEA), the Additive Technical Committee (ATC) and ATIEL.
The EELQMS is an overarching quality management system (QMS) that embraces various standards, test methods and procedures, Codes of Practice and the ACEA Oil Sequences requirements.
The purpose of this Code is to provide a mechanism and a basis for commitment to standardise practices when developing, marketing, or manufacturing engine lubricants for which compliance with the ACEA Oil Sequences is claimed.
Clear Shareholders Responsibility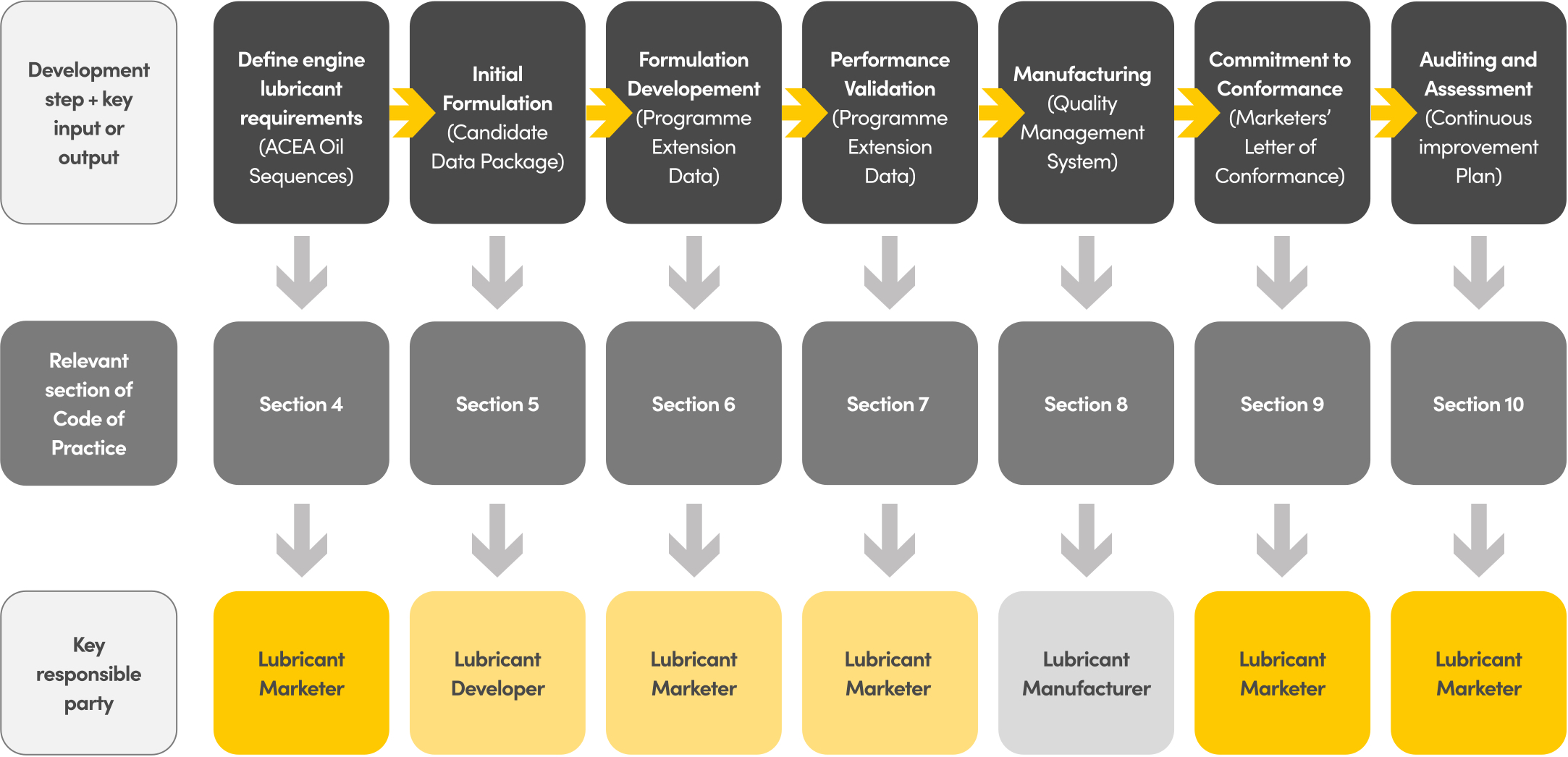 Inside ATIEL, the Code of Practice Committee is responsible for maintaining and updating the Code of Practice.
• Ensuring the Code of Practice and EELQMS remain current, accurate, fit for purpose and compatible with the latest version of the ACEA Oil Sequences.
• Co-ordination of input to the CoP and EELQMS from ATIEL committees
The table on the right shows the expiry dates of the ATIEL CoP issues in relation to the corresponding ACEA Oil Sequences issues.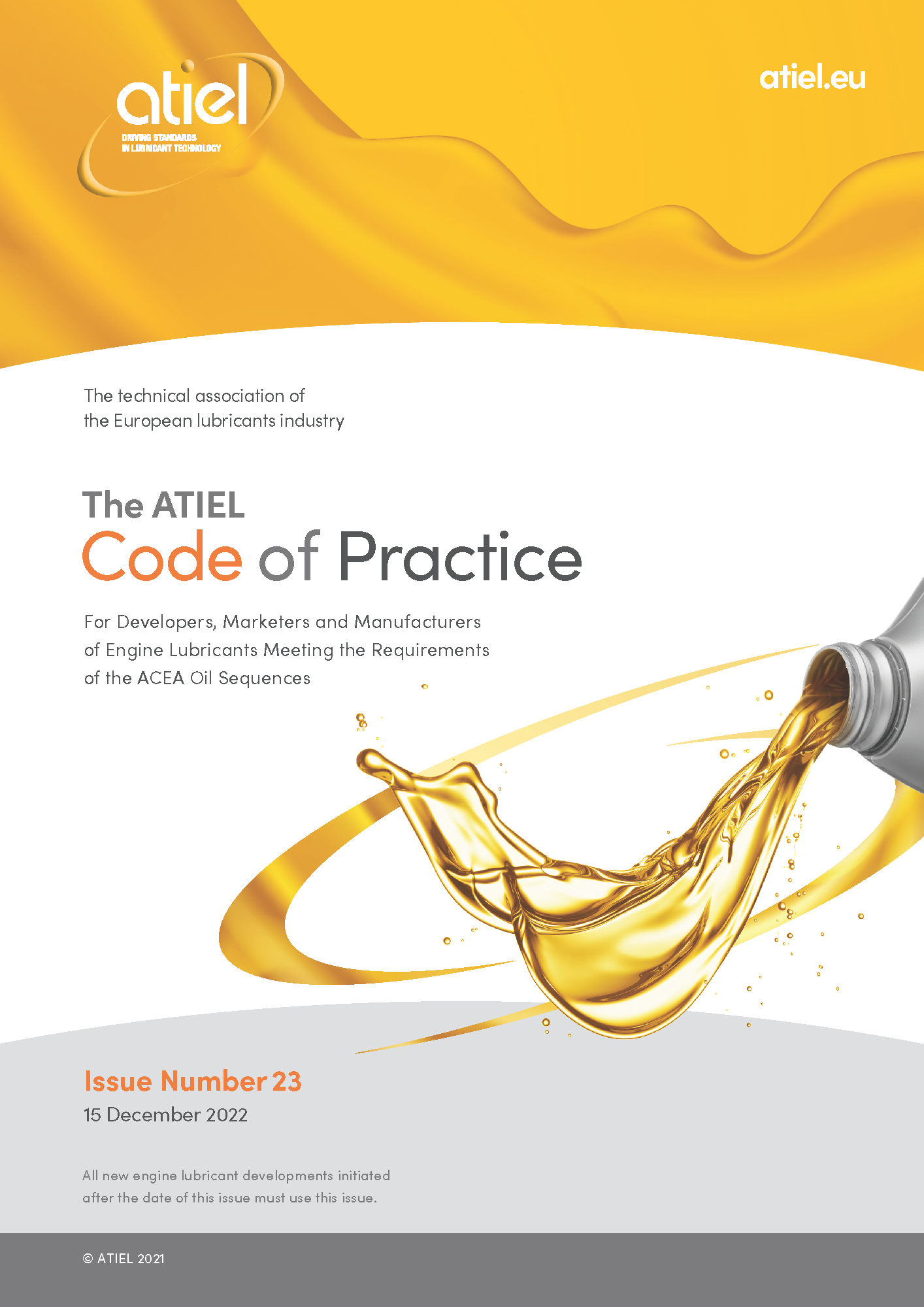 Code of Practice Issue 22 remains valid until 30 April 2023 for ACEA 2016 HD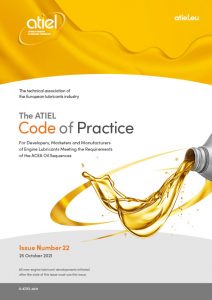 For the following documents,
click to download:
Should you wish to have clarification on the Code
of Practice, please send the below feedback form
Disclaimer: 'The ATIEL Code of Practice has been prepared with utmost care and based on the highest professional standards. However, in no event shall ATIEL be liable for any direct, indirect, incidental, consequential, special or punitive damages of any kind or nature, including without limitation lost profits, arising out of or relating to the use of this Code of Practice, whether such liability is based in contract, tort, negligence, strict liability or otherwise. The users of this Code of Practice remain responsible for all aspects of product liability.'