European Engine Lubricant Quality Management System
(EELQMS)
The origins of EELQMS date from 1996 as a
• Proactive industry response to improve quality management in support of ACEA Oil Sequences.
• Bringing together key stakeholders – ACEA (automotive OEMs), ATIEL (lubricant marketers), ATC (additive developers) & CEC (test method standards)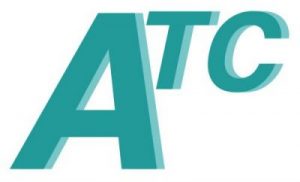 • Leading to the development of ATIEL and ATC Codes of Practice as key elements
of EELQMS in 1996.
• Leading to the
reorganisation of CEC to
ensure engine and bench
test methods met technical
requirements in support of
EELQMS.
The European Engine Lubricant Quality Management System (EELQMS) is a voluntary quality management system for automotive engine lubricants.
It has been developed jointly by ACEA
(The European Automobile Manufacturers' Association), ATC (The Technical Committee of Petroleum Additive Manufacturers in Europe) and ATIEL (The Technical Association of the European Lubricants Industry).
Although the EELQMS is a voluntary system, it may be required by third parties and, in these circumstances, it may be mandatory.
ACEA, ATC and ATIEL, together with the CEC (The Coordinating European Council for the Development of Performance Tests Fuels, Lubricants and Other Fluids), which is responsible 
for developing test methods, share a mutual interest in the development of improved, fit-for-purpose engine lubricants that meet the increasing technical requirements of the automotive industry.
The EELQMS arose out of this shared interest and was developed through close collaboration between these stakeholders.
The System is designed to assist lubricant marketers in assuring the quality of their lubricants and the performance claims being made for them in the marketplace. It provides a detailed process and structure for supporting documentation covering lubricant development, production and performance validation.
It is available to all companies on a voluntary basis and nothing in the System forms part of a contract.
The EELQMS is the only system that can be used to support claims against the ACEA European Oil Sequences specifications, and so enables lubricant marketers to include those performance claims on their product labelling.
Quality Engine Lubricants